Almost everyone has experienced that unpleasant feeling of buying a product or service and receiving something less than what they expected. Unfortunately, most people assume they are stuck without recourse when this happens. An individual customer versus a big business can sometimes feel like David versus Goliath, but the Virginia Legislature has enacted laws that help give David some tools to demand fair play from these Goliath businesses. 
The Virginia Consumer Protection Act (or VCPA) is remedial legislation enacted by the Virginia Legislature "to promote fair and ethical standards of dealings between suppliers and the consuming public." The VCPA forces businesses to be held accountable for how they market their products and services. In some instances, the VCPA can be used in personal injury lawsuits to help injured parties recover against businesses that are responsible for their injuries. Below is a brief breakdown of the VCPA and how we use it to our client's advantage at Curcio Law. 
Virginia Consumer Protection Act & Personal Injury Cases
There are several types of personal injury cases where the VCPA can help the injured party. Three questions have to be asked when determining if the VCPA is relevant to your personal injury case:
1. Were you injured in a consumer transaction?
– A consumer transaction is the "advertisement, sale, lease, license or offering for sale, lease or license, of goods or services to be used primarily for personal, family or household purposes.
2. Is the at-fault party a supplier?
– A supplier is defined as a "seller, lessor, licensor, or professional who advertises, solicits, or engages in consumer transactions." They may also be a "manufacturer, distributor, or licensor who advertises and sells, leases, or licenses goods or services to be resold, leased, or sublicensed by other persons in consumer transactions."
3. Did the at-fault party misrepresent goods or services?
– The Virginia Consumer Protection Act prohibits specific practices that revolve around misrepresentations to consumers. There are currently 72 prohibited practices– far too many to publish here – but some of the most common violations include:
● Misrepresenting that repairs, alterations, modifications, or services have been performed or parts installed.
● Misrepresenting that goods or services have certain quantities, characteristics, ingredients, uses, or benefits.
● Misrepresenting that goods or services are of a particular standard, quality, grade, style, or model.
● Advertising goods or services with intent not to sell them as advertised or with intent not to sell at the price or upon the terms advertised.
● Making false or misleading statements of fact concerning the reasons for, existence of, or amounts of price reductions.
● Using any other deception, fraud, false pretense, false promise, or misrepresentation in connection with a consumer transaction.
If the answer to any three questions is yes, then you can allege a VCPA violation in your personal injury lawsuit. 
What are the Benefits of Using the VCPA in Your Personal Injury Case?
You may want to use the VCPA in your personal injury case for several reasons. First, alleging VCPA violations can help eliminate defenses that at-fault parties will use. Contributory negligence is an often-used defense that bars injured parties from obtaining compensation for their injuries. Contributory negligence, or the argument that the injured party is 1% at-fault for being injured, is not a defense to the VCPA and allows an avenue of recovery for injured parties if the defendant is alleging contributory negligence. 
Waivers are also a defense that at-fault parties attempt to use. For example, in trampoline park cases, the trampoline park will require all consumers to sign a waiver before entering the park. The trampoline parks will then try to use those waivers to bar injured parties from recovering any compensation for their injuries. The VCPA gives the injured parties a tool to navigate around that waiver defense. 
Another reason the VCPA is beneficial to personal injury cases is the penalties involved if a supplier violates the VCPA. The VCPA allows injured parties to recover actual damages, treble damages, reasonable attorney fees, and court costs if they prove a VCPA violation. Treble damages and attorney fees are not recoverable in negligence actions. The VCPA allows injured parties to recover more compensation than the damages they are entitled to in a negligence action.
When Should the Virginia Consumer Protection Act be Used in Personal Injury Cases?
Hiring experienced personal injury lawyers like us at Curcio Law is important because we know when to use the VCPA to our client's advantage. We have alleged VCPA violations in a myriad of personal injury cases. Some examples that include goods are defective product cases, where sellers and manufacturers represent that their product is safe. However, the product is actually defective and ends up injuring our clients. Other examples include businesses providing services. In these types of cases, a business will represent that participation in a certain service is safe when it is not. Examples include hair salon/spa negligence cases involving burn injuries, nursing home cases, trampoline park cases, premises liability cases, and many others.  
The Virginia Consumer Protection Act may apply if you or a loved one was injured in an incident involving a misrepresentation. At Curcio Law, our personal injury attorneys have a deep understanding of and extensive experience with these types of lawsuits and can help those injured get the compensation they deserve. We offer free consultations and can determine if your case falls into the VCPA.
Since there is a 2-year statute of limitations for all VCPA claims, it's important to seek legal help sooner than later. Contact Curcio Law online or call or text at 703-836-3366.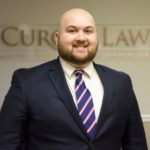 Rakin Hamad joined Curcio Law as an associate in August 2018 after graduating from George Mason Law School. During law school, Rakin demonstrated his dedication to client advocacy and was a member of the trial advocacy association, the pro bono society, and the George Mason Law Review. His approach to the law mirrors the firm's philosophy of treating each client with commitment, compassion and character. Contact Rakin at rhamad@curciolaw.com.