This month, the Federal Motor Carrier Safety Administration (FMCSA) issued a notice with proposed changes to the Hours-of-Service (HOS) standards that regulate the operations of commercial heavy-duty trucks. This came after the Owner-Operator Independent Drivers Association (OOIDA) submitted a 2018 petition to revise industry regulations with hopes to increase flexibility for truckers.
According to the FMCSA, the goal of the proposed changes is to "enhance safety by giving America's commercial drivers more flexibility while maintaining the safety limits on driving time." Under the proposal, which would not go into effect for several months, a number of modifications would be made to current trucking regulations, including,
Drivers would need to take just seven consecutive hours off-duty per shift, followed by a remaining three hours that could be used at another time during the shift. Currently, the mandated 10 off-duty hours must all be used consecutively.
Drivers would need to take a break during the first eight hours of driving time instead of the first eight hours of being on-duty.
Drivers could extend their on-duty period from 14 to 16 hours in the event of adverse conditions (e.g., bad weather, congested roads).
Short-haul drivers would have an extended maximum on-duty period of 14 hours, up from the current 12-hour limit. Their operation distance limit would increase from 100 to 150 miles.
Truckers could opt to use 30-minute breaks while they are on-duty but not driving (e.g., while waiting for a shipment to be processed at a warehouse). This means they could complete their entire shift without having an off-duty break.
While truckers widely approve of the changes, safety advocates have argued against every point. The Advocates for Highway & Auto Safety (AHAS) released a statement on Aug. 14, saying that it is "staunchly opposed to the proposed changes in the Notice of Proposed Rulemaking", adding that they would weaken HOS rules. In the scathing statement, AHAS called the proposal misguided, claiming that "certain segments of the trucking industry continue to push for further weakening of HOS rules and other truck safety regulations." They add that "[t]he safety rollbacks, called for under the guise of 'flexibility', are nothing more than thinly veiled attempts to force drivers to work even more arduous schedules."
Among the group's concerns is the decrease of the mandated 10-hour consecutive break to seven hours. AHAS worries that by decreasing the time truckers need to take off consecutively, driver fatigue will be increased and truckers' shifts will extend later into the night, which is associated with higher crash risks. AHAS also expressed concerns regarding the additional two hours allowed during adverse conditions, saying that it could put more truckers on the roads during perilous driving conditions.
In my experience handling truck related crashes, driver fatigue is often a contributing cause. As such, the proposed changes in extending hours of service risks increasing these serious crashes and potentially make our roads less safe. If these changes are in fact implemented, it will be important for the federal government and the trucking industry to closely monitor the resulting impact on road safety. We will continue to monitor these proposed changes.
In the meantime, if you have questions related to crashes involving trucks, call us at 703-836-3366, email tcurcio@curciolaw.com, or visit us at curciolaw.com and we help you to the best of our ability.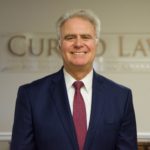 Tom Curcio has devoted his career to representing people seriously injured or killed in car, pedestrian, bicycle, and truck crashes, and by dangerous dogs, unsafe products, and premises. He works tirelessly to obtain the compensation his clients are legally entitled to so they may rebuild their lives with dignity. Tom is the co-author of the book Evidence For The Trial Lawyer, and a much sought-after speaker on personal injury, trial practice, evidence, and professionalism. Contact Tom at tcurcio@curciolaw.com.