A familiar sight in water-adjacent tourist destinations such as Washington, D.C. and other areas along the East Coast, duck boat tours take passengers on entertaining trips around and across lakes, bays and rivers in a vehicle that is based on or actually still is a military transport vehicle dating back to World War II. Unfortunately, the safety features are often just as outdated as the vehicle's design.
This past summer, there was a sinking of a Missouri duck boat filled with passengers that resulted in the recent charging of the captain with 17 counts of misconduct and negligence, or inattention to duty, due to the loss of as many lives. While the incident occurred during a freak storm on a local lake, the question remains as to whether the vehicle was fit to be out on the water. Similar questions have prompted nationwide discussions about the safety of such attractions for years, as this accident raises the death toll to 42 people who have died in duck boat fatalities since 1999.
In the case of the Missouri sinking, investigators have stated that there were signs of a strong storm approaching that the captain should have been aware of before going out on the water. Additionally, a Coast Guard certification of inspection issued in 2017 stated that the boat should not be brought out when winds are higher than 35 miles per hour or when wave heights are greater than two feet. At the time of the incident, winds were documented at well over 70 miles per hour. Additionally, reports claim that the captain never at any time told passengers to put on life jackets, even though the boat struggled for some time in the wind-driven waves before sinking.
Now victims' families have called for duck boat operations to be shut down completely, saying that the dangerousness of the situation was predictable given the safety risks that were previously known; they add that shutting down the boats should have happened long ago. This is particularly noteworthy due to the nearly two decades of the National Transportation Safety Board (NTSB) release of ongoing and repeated safety warnings to duck boat companies. Unfortunately, the owners of the companies are not legally required to abide by NTSB's recommendations, so many have chosen to ignore them altogether.
Unfortunately, the dangers of duck boats also extend to the roadways. As many of you have probably seen, drivers of duck boats are often distracted as they are narrating a tour or entertaining their passengers while driving these large, un-wielding vehicles, with terrible sight lines, and significant blind spots.  A tragic collision occurred in Boston approximately two years ago when the driver of a duck boat did not see a motor-scooter in front of him and ran it over, killing the scooter driver and seriously injuring her passenger. The only positive to come out of that crash was that the involved duck boat operator adopted several measures insisted upon by the family to improve safety.  
There are several very commonsense things that duck boat operators can do now to protect their passengers and others who may encounter such vehicles on the road.

Recognize the maneuverability, or lack thereof, of such vessels while in the water and pay close attention to all weather restrictions.

While a tourist attraction, all passengers must be instructed on the location and proper use of life preservers and preservers must be readily available.

As things not only happen fast on the road, but also fast on the water, duck boats should have both a driver (captain) and a narrator as the driver/captain needs to focus on his/her primary role, i.e. the safety of the passengers.   

Cameras should be installed where needed to eliminate life threatening blind spots, such as in the very front of the vehicles.     
Let's hope that enhanced safety practices will be the positive result from the tragic incidents at Table Rock Lake in southern Missouri and in Boston.
If you or a family member has been endangered in such a way, especially due to negligence by the tourism operator, it is essential that you consult an attorney who is experienced in such cases as soon as possible. Curcio Law can help you successfully navigate such litigation and is ready to hear the details of your case with a free consultation.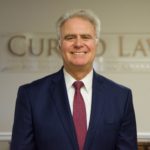 Tom Curcio has devoted his career to representing people seriously injured or killed in car, pedestrian, bicycle, and truck crashes, and by dangerous dogs, unsafe products, and premises. He works tirelessly to obtain the compensation his clients are legally entitled to so they may rebuild their lives with dignity. Tom is the co-author of the book Evidence For The Trial Lawyer, and a much sought-after speaker on personal injury, trial practice, evidence, and professionalism. Contact Tom at tcurcio@curciolaw.com.