Medical payments coverage (Medpay) is a coverage that  covers medical expenses for injuries you sustain or your passengers sustain in an accident, regardless of fault. The coverage is optional, but highly recommended. Coverage is very broad, covering you and any blood relative injured by a motor vehicle, including as a pedestrian or cyclist being struck by a motor vehicle. It is not available in all states so be sure to check with your provider to ensure you are eligible. (Maryland, Virginia, and D.C. all offer it.)
Medpay will help to cover health insurance deductibles and co-pays, ambulance and emergency medical technician fees, doctor or hospital visits, surgery, X-rays, or prostheses, and certain psychiatric appointments. Medpay is important to have and oftentimes overlooked. Consider, if you cause an accident your liability coverage will not cover your medical bills, only the victims in the other car. If you are the victim of an accident caused by someone else, you are dependent on their bodily liability coverage and limit. If those limits are lower than the costs of your medical bills, you may find yourself paying out of pocket until the other party can reimburse you the funds. If you have medpay the difference is covered by your insurance and they work with the other party to be reimbursed, instead of you. Not only does this take a burden off you, it is always good to have a safety net in place, especially where health is concerned.
Medpay may seem unnecessary if you have health insurance, however, medpay will help cover co-pays and deductibles for visiting hospitals or using emergency services. It will also do the same for any passengers in your car, saving you or them from paying out of pocket. For example, if you had to go to the emergency room with injuries after an accident your health insurance might pay for some of the ER visit, but your health coverage may require you to pay a $2,000 deductible and a co-insurance payment for the emergency medical services.
Medpay is often confused with Personal Injury Protection or (PIP) which is not offered in all states, and is required by few. If PIP is required, medpay is often not an option. It will help cover your health insurance deductible, expenses that exceed your health insurance coverage limits, lost income as a result of your injuries (not available in all states), essential services, such as child care, that you may not be able to perform due to injuries caused by the accident, and funeral expenses.
Both PIP and Medpay have benefits and costs, and both should be researched thoroughly. Having at least one is recommended to protect not only yourself but your passengers and to ensure that no matter the cause, you are covered to safeguard your health.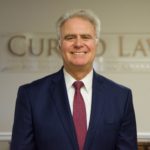 Tom Curcio has devoted his career to representing people seriously injured or killed in car, pedestrian, bicycle, and truck crashes, and by dangerous dogs, unsafe products, and premises. He works tirelessly to obtain the compensation his clients are legally entitled to so they may rebuild their lives with dignity. Tom is the co-author of the book Evidence For The Trial Lawyer, and a much sought-after speaker on personal injury, trial practice, evidence, and professionalism. Contact Tom at tcurcio@curciolaw.com.